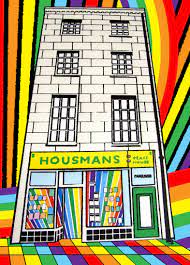 You may not know this but above Housmans are four floors of offices, rented to a range of charities, socially concerned campaigning groups and fellow travellers.

An office has just become available:
 250 sq.ft for £6,900 p.a. plus £1,000 service charge. 
Access is via communal stairway. Shared to kitchen and other services.
Available from 13.2.2023.
For more information please contact Alice Kadel, Treasurer Peace News Trustees Ltd: alicekadel@aol.com